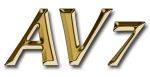 Now it's easy!

Throughout history . . .

mankind has often tried to make many simple things
more complicated and more difficult than they really need to be.

Man-made religion is a good example.

From the beginning of time, God created mankind for fellowship with Himself, and all He ever asked was for His children to accept His invitation to join His family and follow His perfect plan and purpose for their life.
You do not have to join any particular church.
You do not have to pay any dues or fees.
You do not have to conform to any man-made rules or rituals.
All you need to do is accept God's invitation and earnestly seek to discover and follow His perfect plan for your life. A few minutes each day focusing on the Most Essential Truth in His Word will show you the way. . . . Continue . . .